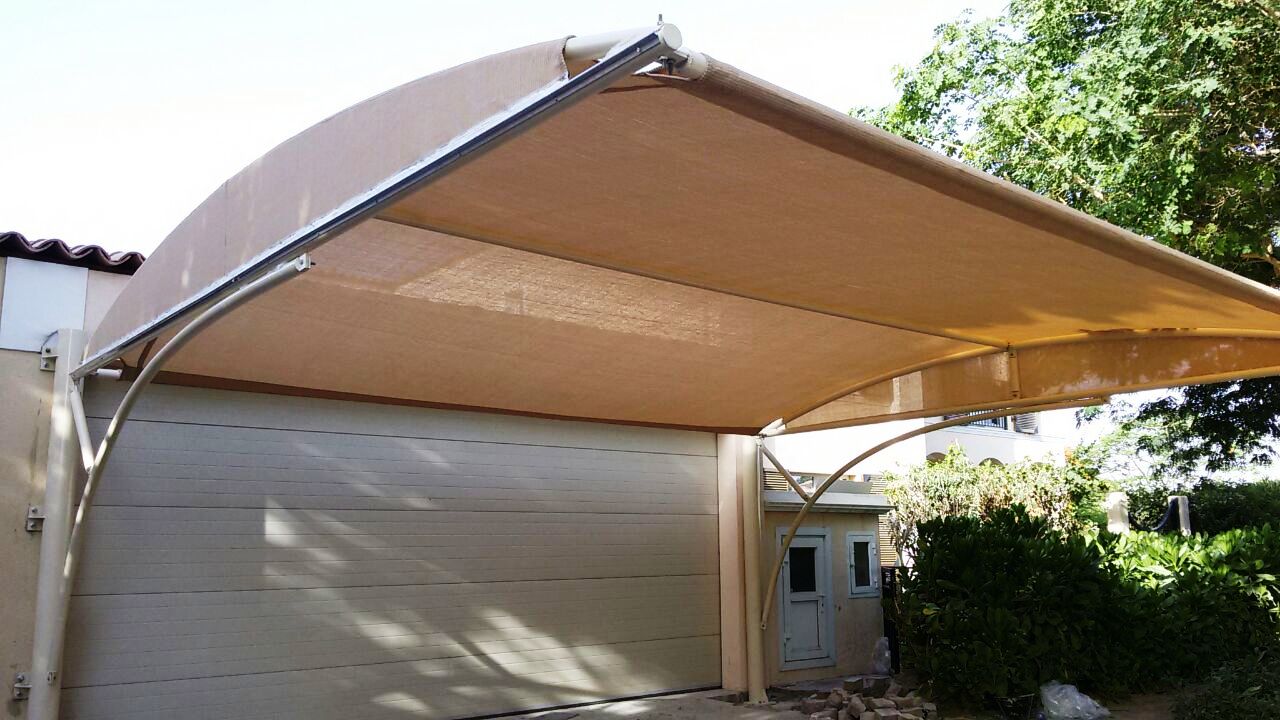 Carpark Shades
Doors and shade systems provide all kinds of car parking shades in Dubai at an affordable price. The carpark shades (car park sheds) are designed professionally with proper structural wind load calculations. The structure for the carpark shade is made with GI & is powder coated to any RAL color.
Carpark Shades Fabric
The carpark fabric is HDPE or PVC depending upon the requirement. We design the foundation required for the carpark shades. We represent fabric brands like Mehler - Germany, Ferrari -France, Gale Pacific- commercial 95. Out fabrics are water resistant and fire retardant.
&nbsp
&nbspCarpark shades will be wall mounted by Doors and Shades where there is no possibility to lay a foundation. Different type of carparks like Pyramid carpark shade, Umbrella type carpark shade, High Cantilever shade, Low Cantilever carpark shade are made, supplied and installed according to the design required by the client. This makes us the best car parking shades (sheds) supplier in UAE.
&nbsp
&nbspWe are one of the most wanted car parking shads manufacturer in UAE that our products are highly appreciated by our clients because of high stability, ability to withstand on any weather situations, ability to withstand heavy wind velocities according to municipality standards, water resistance, high-end quality durability and longer life period.
&nbsp
&nbspOur carpark shades that come in various standard size and design can also be customized to client&nbsps requirements. The carpark shade structures are installed by our experienced site supervisors and professional engineers for better durability.
&nbspDoors and Shades aim in providing best in class quality and innovative products to our clients.
&nbsp
&nbspThe carpark shades designed by doors & shade systems are with the best design and are cost effective. Apart from carpark shades, we have custom-made solutions for swimming pool shades, sail shades, playground shades, Park shades, Retractable shades for pergolas, Architectural shades, Hanging shades, School shades, Park shades, Resort shades, Hotel shades, Mall shades, etc. We, Doors & Shade Systems can manufacture any type of designs related to Tent and shades according to the size and creative designs of the client.